Sunday 24th Feb. Trying to deliver paintings to the Mall and all access closed off whikle Tom Cruise does wheelies up and down the Mall on his Triumph 500 for a new movie. Finally all was delivered and the Exhibition hiung by Geoff Hunt and his team. Great job! The 67th Annual show of one of the most long running and prestigious Art Societies in the world was officially opened by President Robin Mackervoy. Running until March 3rd the show is sponsored by Harlow Funding & Investment Ltd
part of the S.Harlow Period Oak Group
www.hfandi.com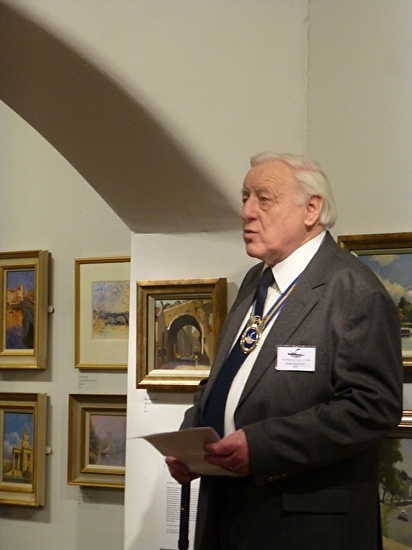 My own entries are shown below.
24" x 18" Oil "Rush Hour, Cannon Street"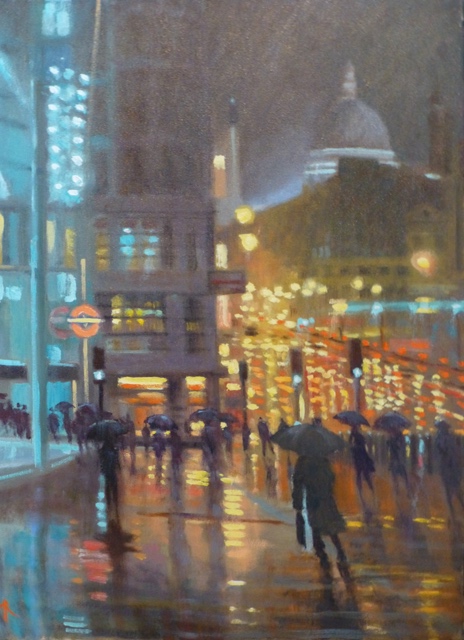 24" x 18" Oil "Rain, Borough Market"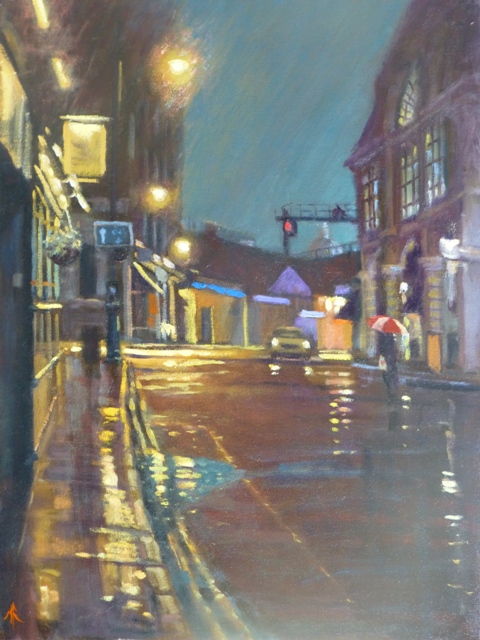 10" x 20" Oil, "Moorings at Erith"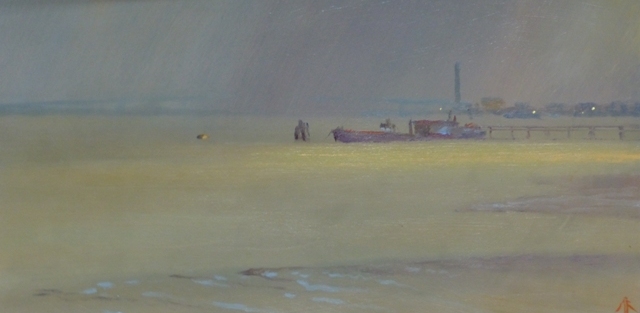 12" x 10" Oil, "Houseboats at Maidenhead"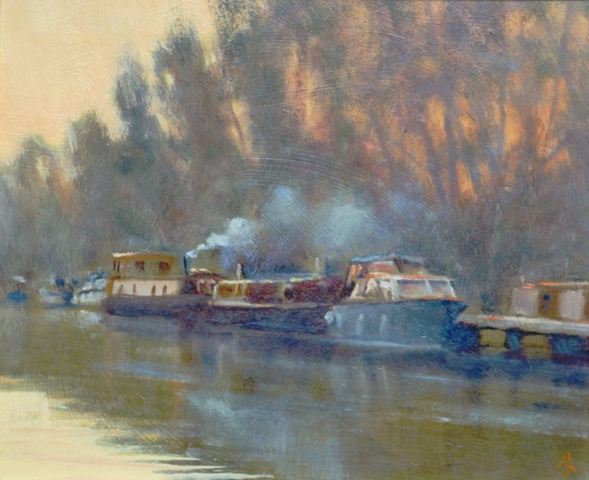 14" x 11" Oil, "Evening in Clink Street"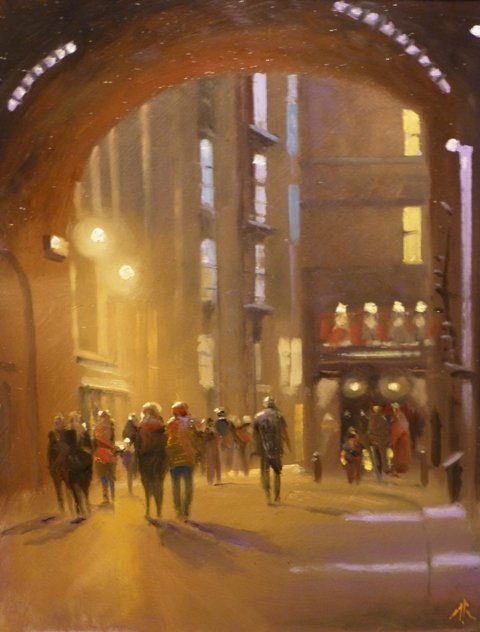 Comment on or Share this Article →