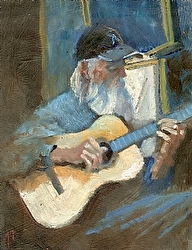 A real "wandering minstrel" Dave just likes to sit around strummimg his guitar. Quite a character!The hands as always were the difficult bit but luckily he "posed" every now and then!
Comment on or Share this Article →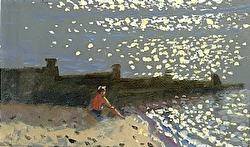 This girls red tee-shirt caught my eye as she sheltered in the lee of the breakwater from the squally breeze.
Comment on or Share this Article →