"From the Riva" Oil 10" x 12"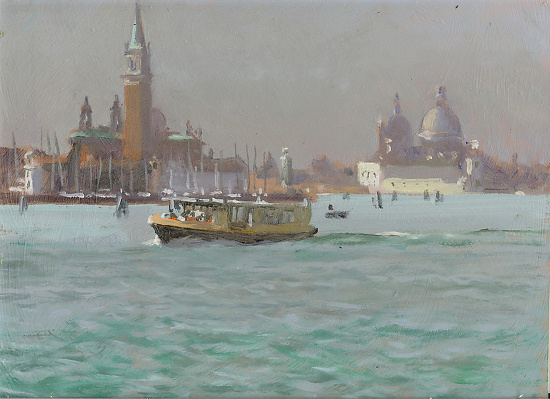 Clock Tower, San Marco 16" x 10"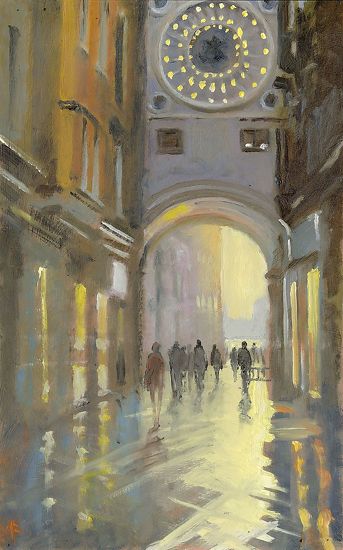 A little later the same day out in the Piazza after high tide had made a small flood
Oil 12" x 10"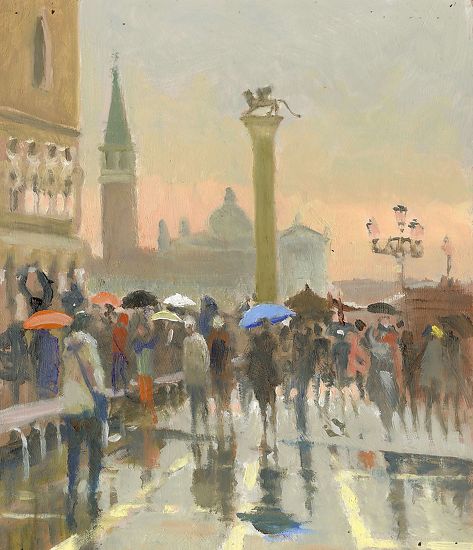 There were quite a few British artists there at the same time. We had a good get-together at Ken Howard's studio one evening to compare notes which was good fun. Karl Terry, Chris Daynes, Roger Dellar and Lynn Dellar, Tony Dakin, Roy Connelly and myself were all well fed by David Bachmann!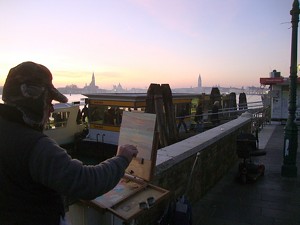 "Venetian Sunset" Oil 10" x 12"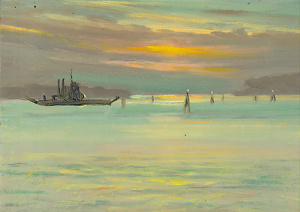 "Wet Evening, Sestiere San Polo" 10" x 8" Oil
"Christmas in San Marco" Oil 14" x 11"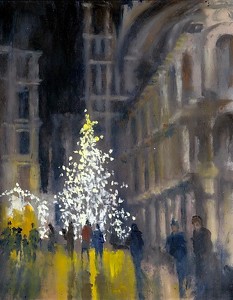 "After Rain in the Piazzetta" Oil 8" x 6"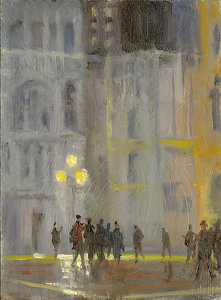 "Palazzo Ducale" 10" x 12" Maybe I would have liked this scene better without George Clooney overseeing the work on the Library but I suppose Omega are helping towards the costs of the repairs!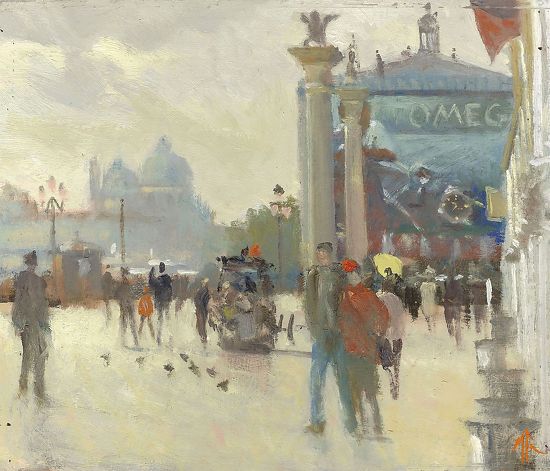 This little bridge crosses the canal which leads up to the Bridge of Sighs and I thought it warranted a sketch of the photographers and tourists silhouetted against the afternoon sky.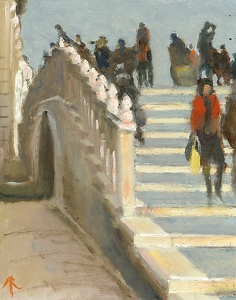 I went down to Chioggia (pronounced Kee-Odgia) for a day and it was the wettest day of all but I enjoyed it so much that next time I might even stay there for a few days and do the commute in the other direction to Venice! A conveniently placed arch in the middle of the road provided the shelter from the torrential rain for this one!
"Corso Del Populo, Chioggia" 10" x 8" Oil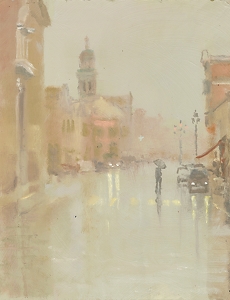 After the rain finally stopped I did several small sketches in the same area as I hate packing up all the gear when time is short!
"Fish Dock, Chioggia" 10" x 8" Oil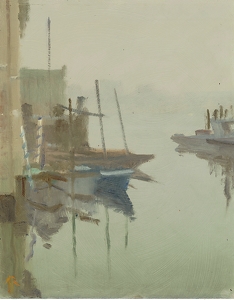 Comment on or Share this Article →
Wishing you all a Very Merry Christmas and a Happy New Year!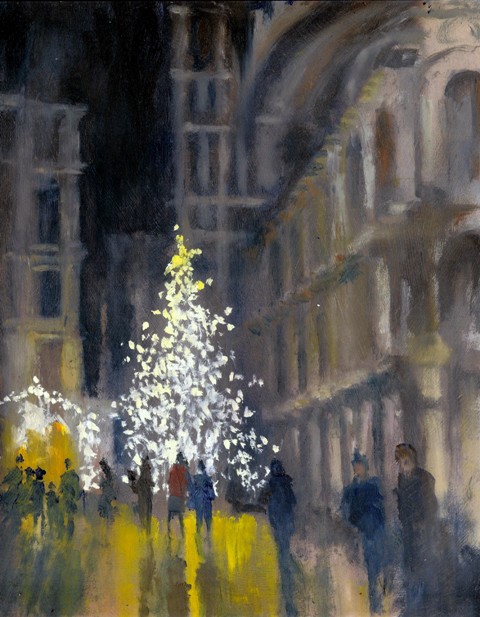 "Christmas in San Marco" 14" x 11" Oil Plein Air
Comment on or Share this Article →
I had never painted the hospital on previous visits so it was on my list of possibilities. It is very interesting both from the almost ecclesiastical architecture point of view and the setting alongside a canal. Like many Venetian buildings it looks a bit wonky due to the subsidence of the foundations but I was left wondering if my new varifocals mught have led me to overemphasize this a little? I have been having trouble with verticals especially when tight locations force me to stand a bit to one side:(
"Ospedale" Oil 12" x 10"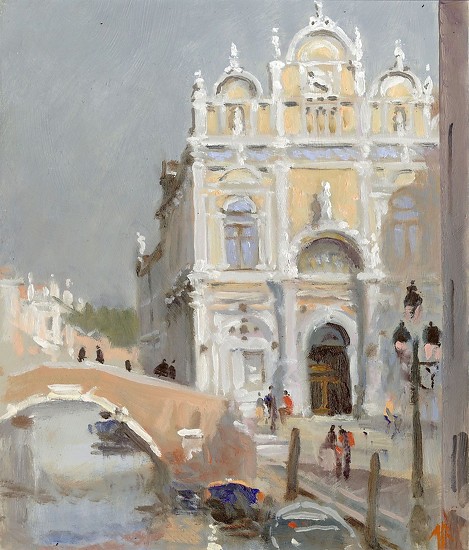 Comment on or Share this Article →