Announcing a new painting Holiday to Honfleur, Sept 4th - 10th 2012!
Departing on Sept 4th from Portsmouth and returning on Sep 10th, this short painting trip is based on Honfleur, one of the most popular towns in France for painters from all over the world! This is an opportunity for ambitious artists to find that special subject for a competition or just to build their exhibition portfolios.
There will be many well known professional artists on this trip. We invite anyone who is able to work on their own, needing no tuition, to join us at this fantastic location!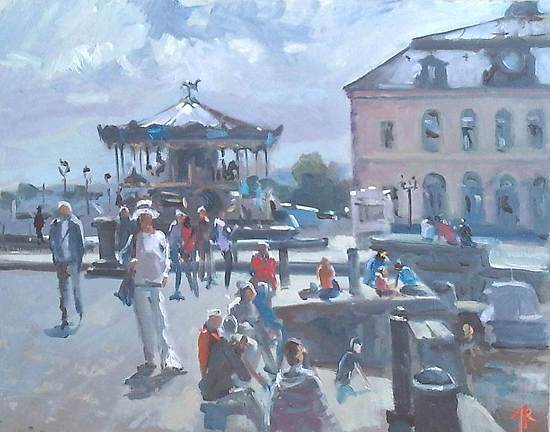 The famous Honfleur Carousel!
There will be day trips to Etretat, Rouen and Deauville to provide a fine variety of subject matter!
Please apply through my contact page for further details and itinerary!
Comment on or Share this Article →